COMPANY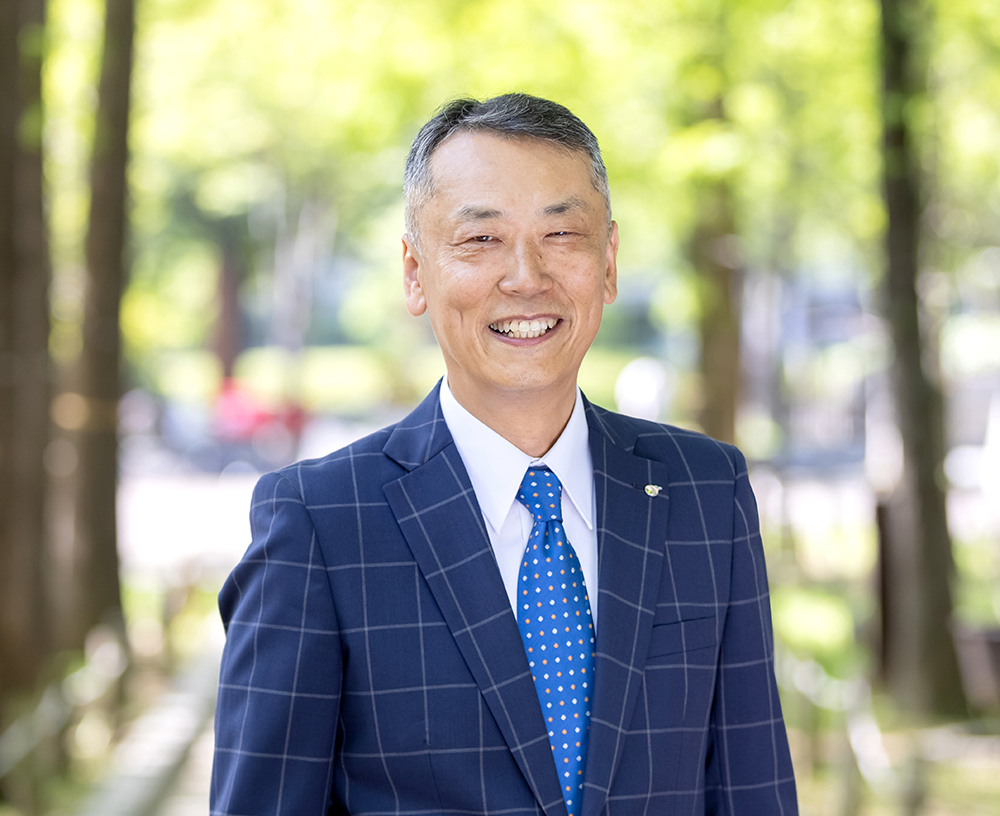 Greetings from the President
Relationships
We believe that the essence of business is something that can only be created through the connections between people.
Even the most innovative technology can only be created by people, and the dots and lines of the network that connect them are always people.
In the 27 years since its establishment, Kobe Seika has specialized in business with China and has built up a dense human network in Japan and China.
From this network, we have created new businesses in a wide range of fields, including pharmaceuticals, functional chemicals such as semiconductors, and environmentally friendly materials such as bioplastics.
In today's volatile and uncertain world, we believe that respecting our relationships with people is the driving force behind new challenges.
Kobe Seika will continue to expand this network all around the world and create new businesses that contribute to people's health and well-being.
1st, August, 2021
KOBE FINE CHEMICAL CO.,LTD. President
Yuji Matsunaga
Company overview
COM.Name
KOBE FINE CHEMICAL CO.,LTD.
Found.Time
March 1994
Business
Pharmaceuticals and intermediate products,functional marterials,production and sales of various inorganic and organic chemical products.
CEO&Pre.
Yuji Matsunaga
Head office

5F,Isobe-dori,1-1-18,Chuo-ku,Kobe651-0084,Japan

TEL:+81-78-891-7781
  FAX:+81-78-891-7785

Tokyo office

1F Takayama Bldg,21Kanda konya Cho,Chiyoda101-0035,Tokyo

TEL:+81-3-6206-9261
  FAX:+81-3-6209-9263

R&D
Jingmen Teracuar Materials Co. Ltd.
No.4, the second Industrial Road, Shayang Economic Dev
elopment Zone, Jingmen City, China
Business Licenses
Import License of Poisonous Material、Distribution License of Poisonous Material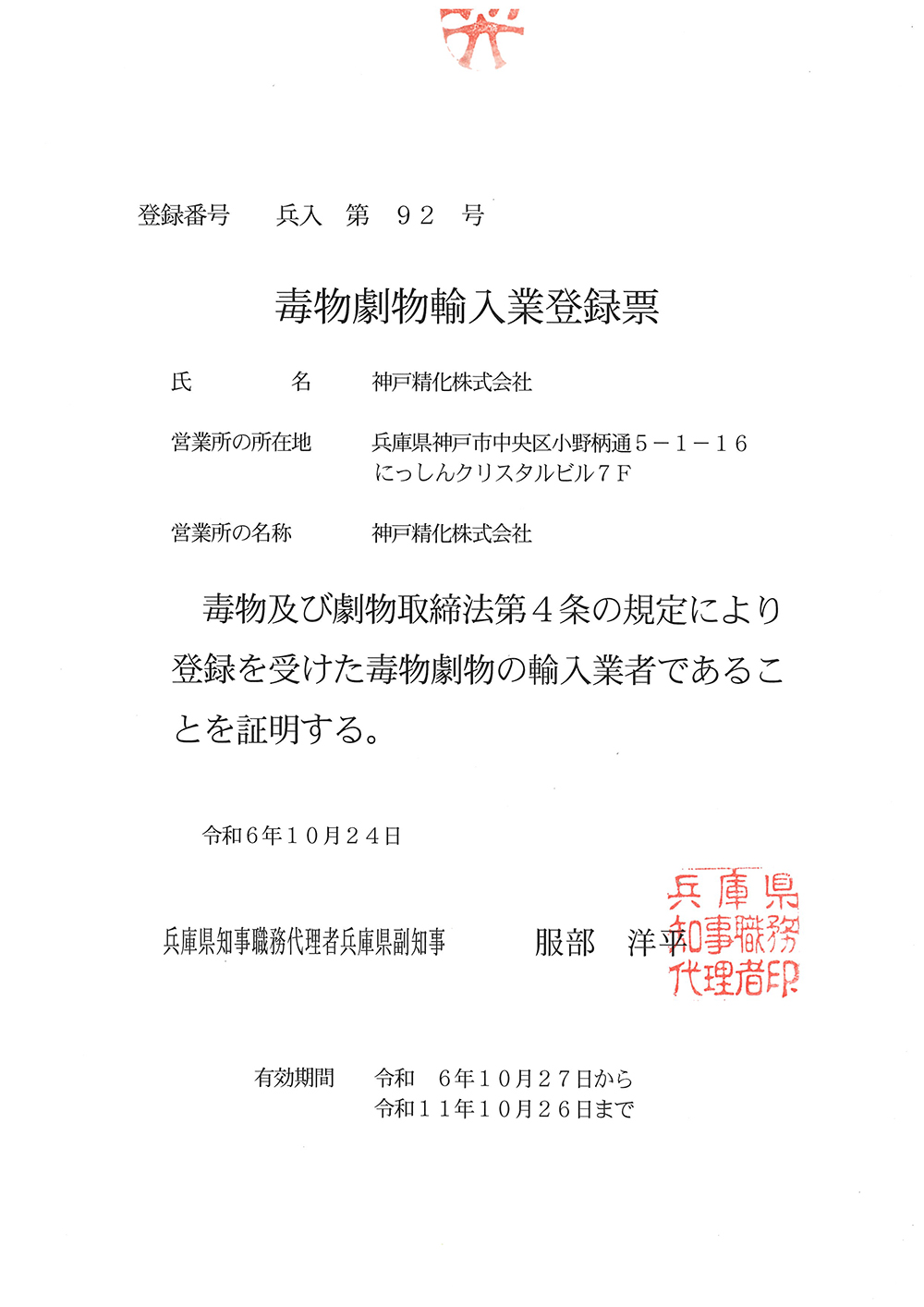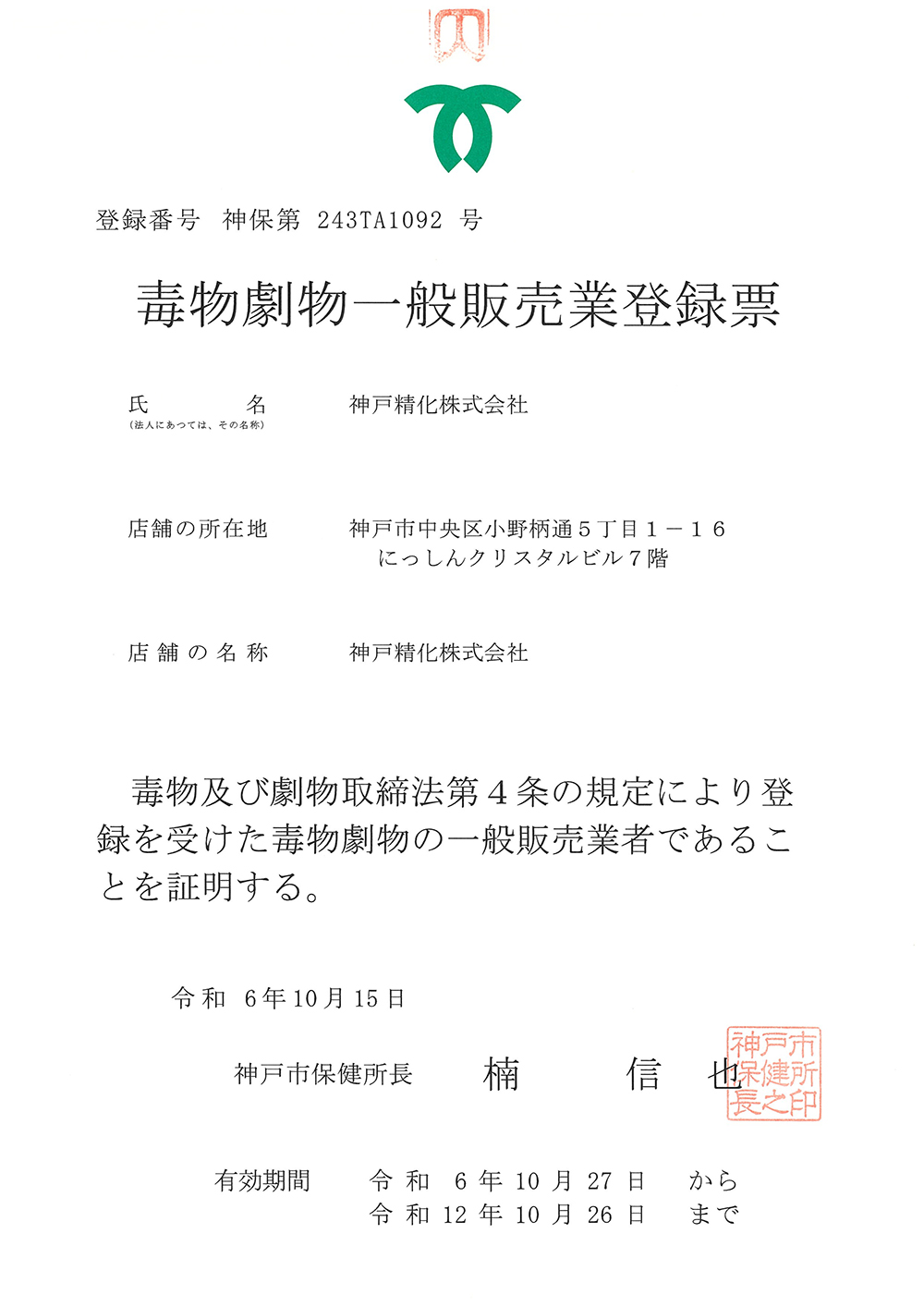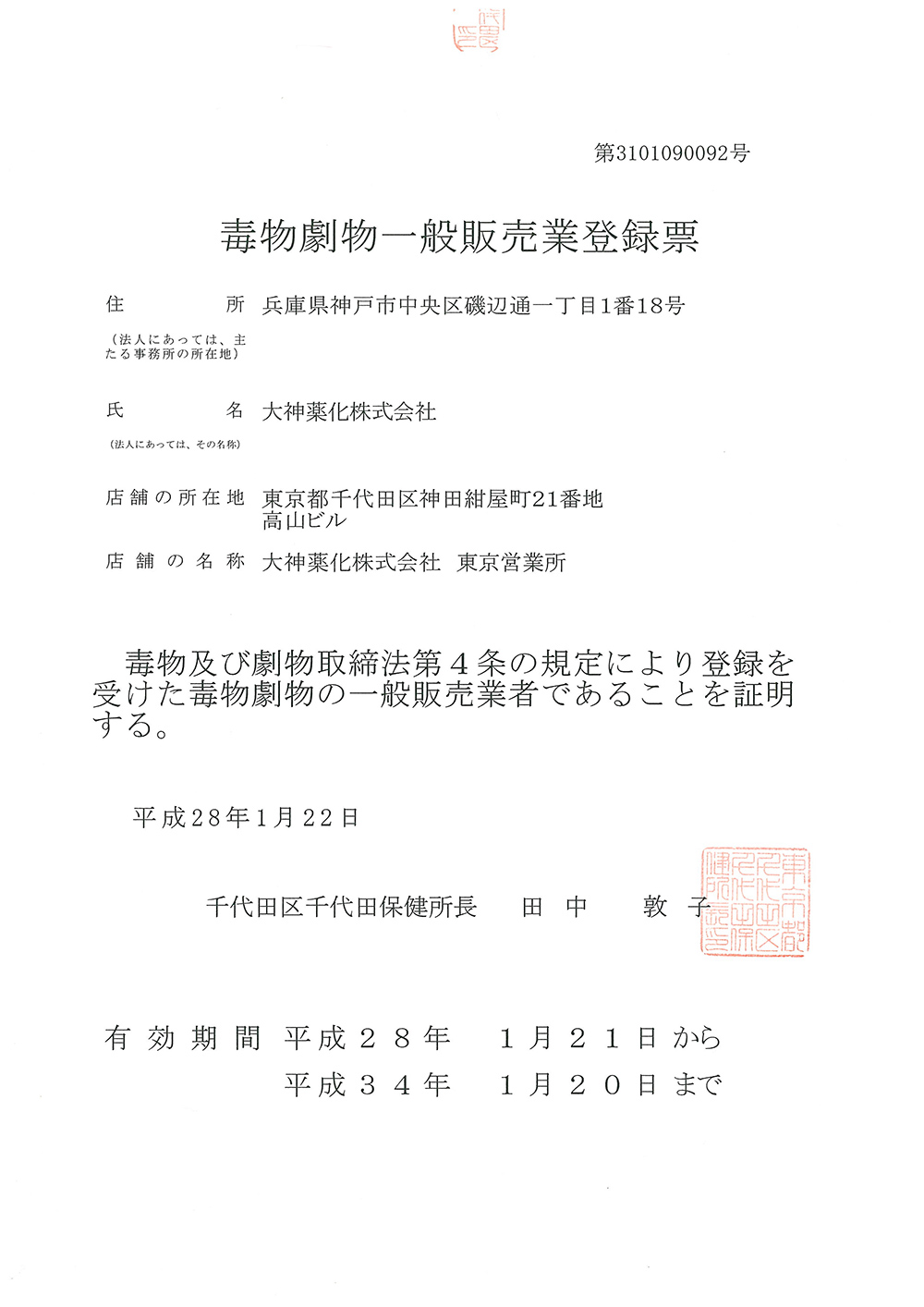 History
| | |
| --- | --- |
| In 1994, | start of business as Science Promotion Corp. in Kobe. |
| In 1997, | establish Shaghai Office |
| In 2003, | establish KNC-Daishin Laboratories (Taicang) Co.,Ltd. |
| In 2004, | change company name as Daishin Pharma-Chem Co.,Ltd. |
| In 2005, | start reagent promtion in China based on business tie-up with KANTO CHEMICAL Co.,Inc. |
| In 2006, | start PLA promotion in Japan as sole agent based on business tie-up with Zhejiang Hisun Biomaterials Co.,Ltd. |
| In 2007, | sold all stock of KNC-Daishin Laboratories (Taicang) Co.,Ltd. to KNC Laboratories Co.,Ltd. |
| In 2009, | establish Tokyo Office |
| In 2011, | start Tranexamic Acid Promotion in Japan based on business tie-up with Changzhou Yinsheng Pharmaceutical Co.,Ltd. |
| In 2019, | start KYORITSU CHEMICAL-CHECK lab.,Corp's "Simple Water Quality Inspection Kit" promotion in China |
| In 2020, | establish Jingmen Teracuar Materials Co.,Ltd. in China as R&D |
| In 2021, | change company name as KOBE FINE CHEMICAL CO.,LTD. |
Corporate philosophy
1.We will supply products which satisfy our customers.
We contribute to society by providing our customers with high-quality chemicals in a stable supply.
2.We pursue profits and aim for a rich life of our employees.
Through the constant efforts of all employees, we will enhance our corporate strength and aim for a spiritually and economically rich life.
3.We value social ethics.
As a chemical company, we will work with high ethical standards.
Established on January 6, 2008
Revised on November 29, 2016
Our Activities
We established "Our principle (Three Action) in December 2020. We strive to grow our company with stakeholders, and to make wealthy life for company member.
Board member, company member should comply with "Our principal (Three Action)" as basic principle.
This is also a part of our CSR activities, we will strive to make sustainable society with SDGs.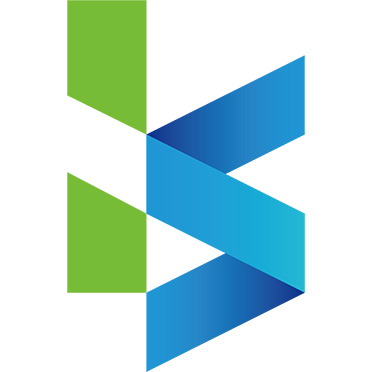 &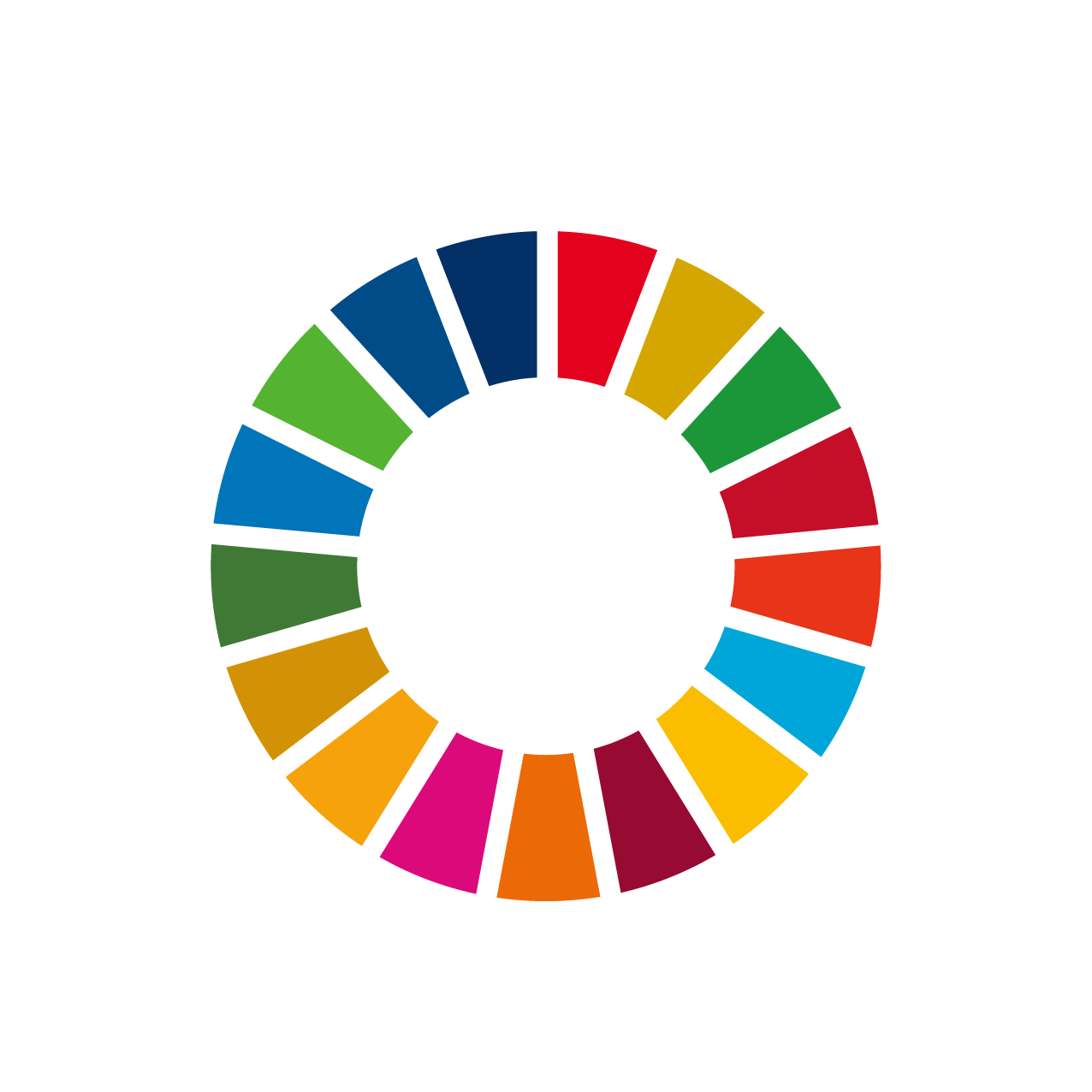 1.Contribution to society through stable supply of products with high quality
We strive to make healthy and convenience for the people through producing & selling of API and fine chemical etc.
We will try to resolve issue of CO2 and Plastic Trash through development & selling PLA.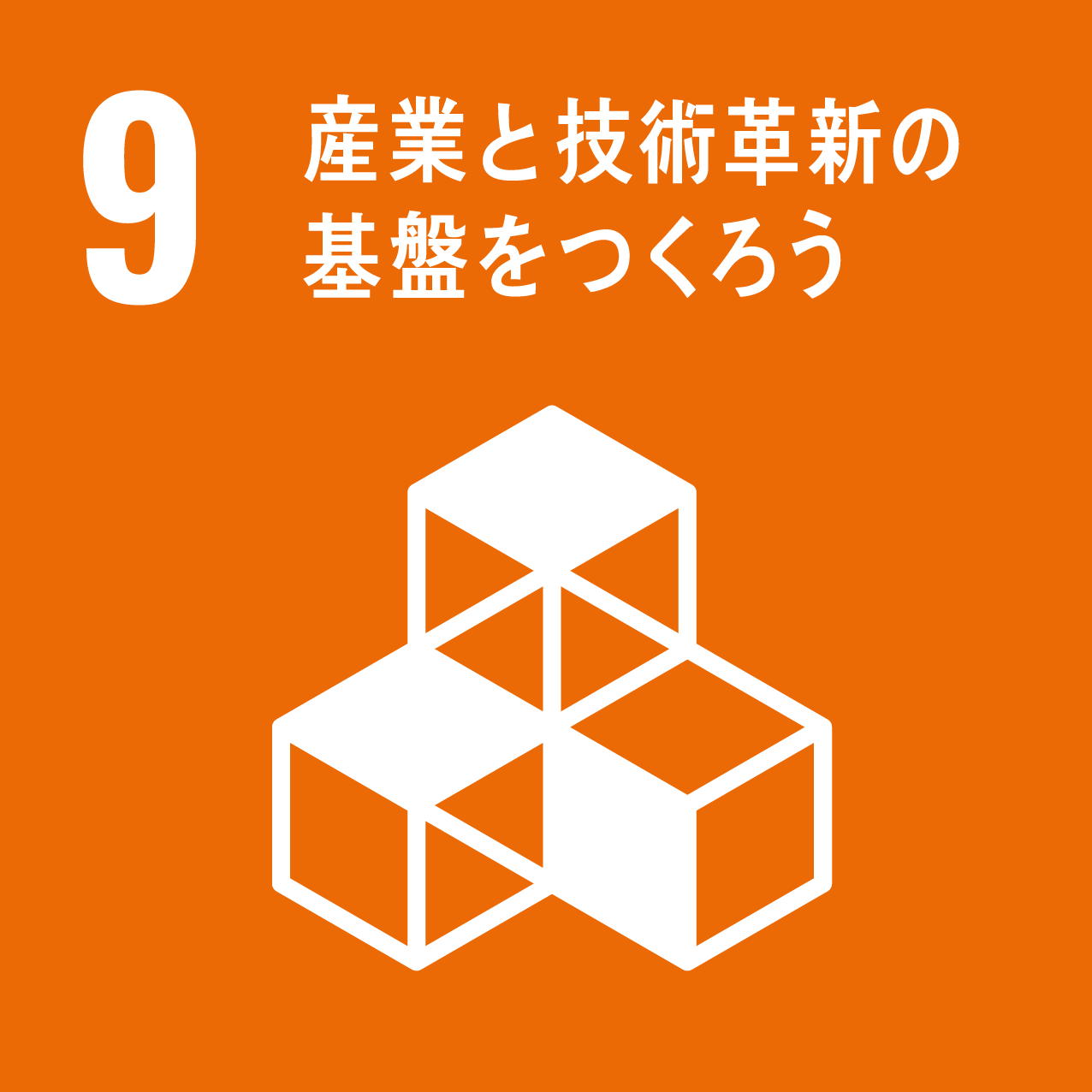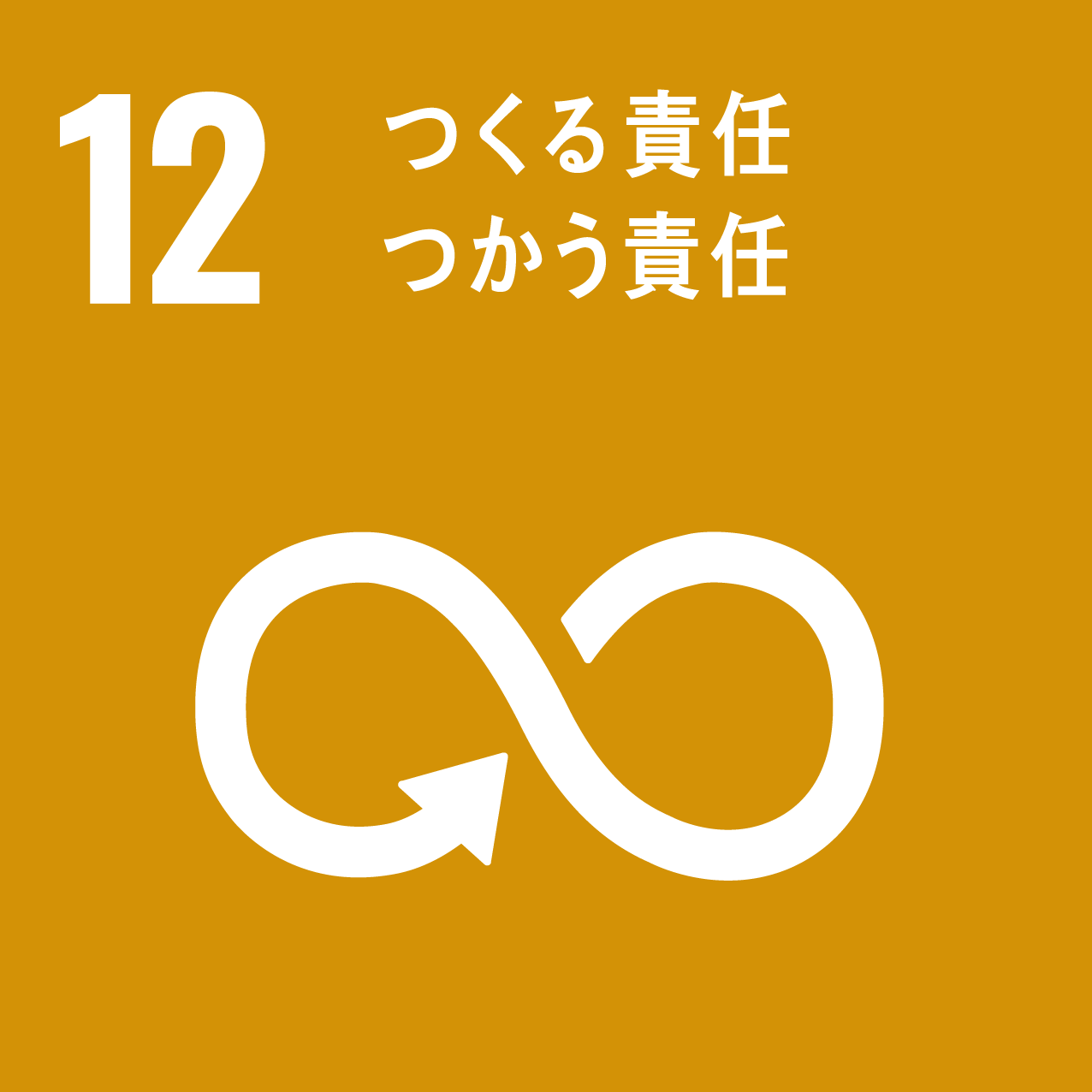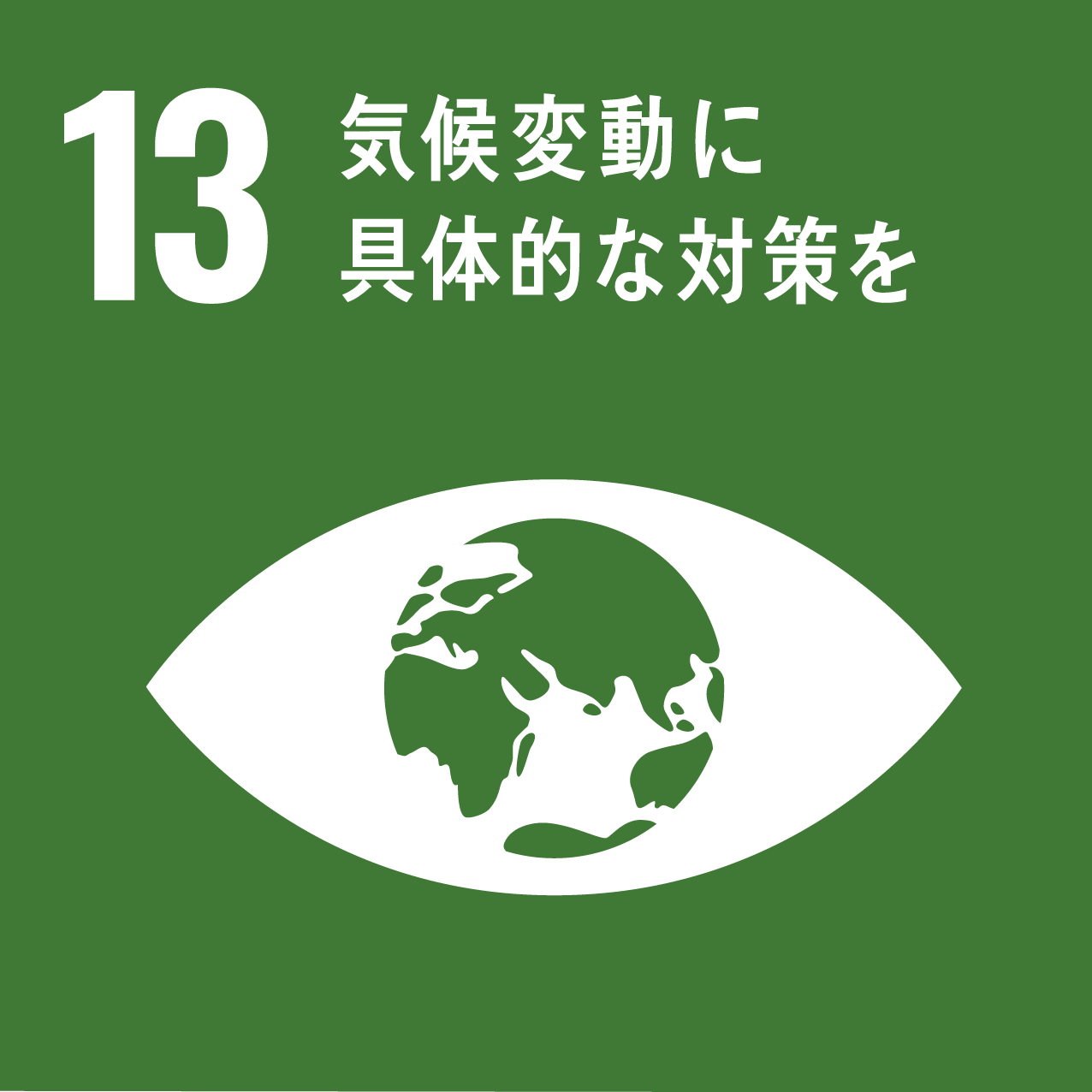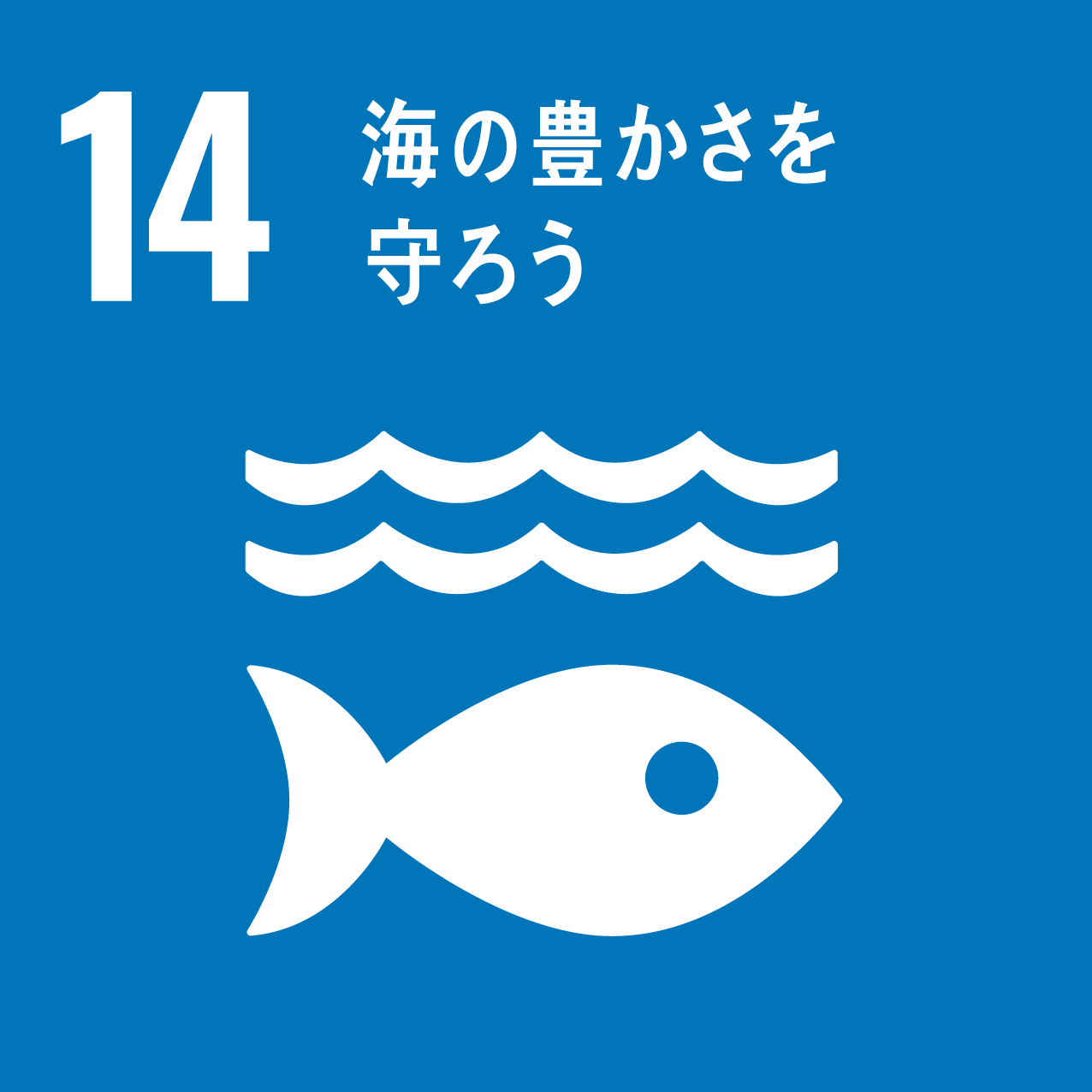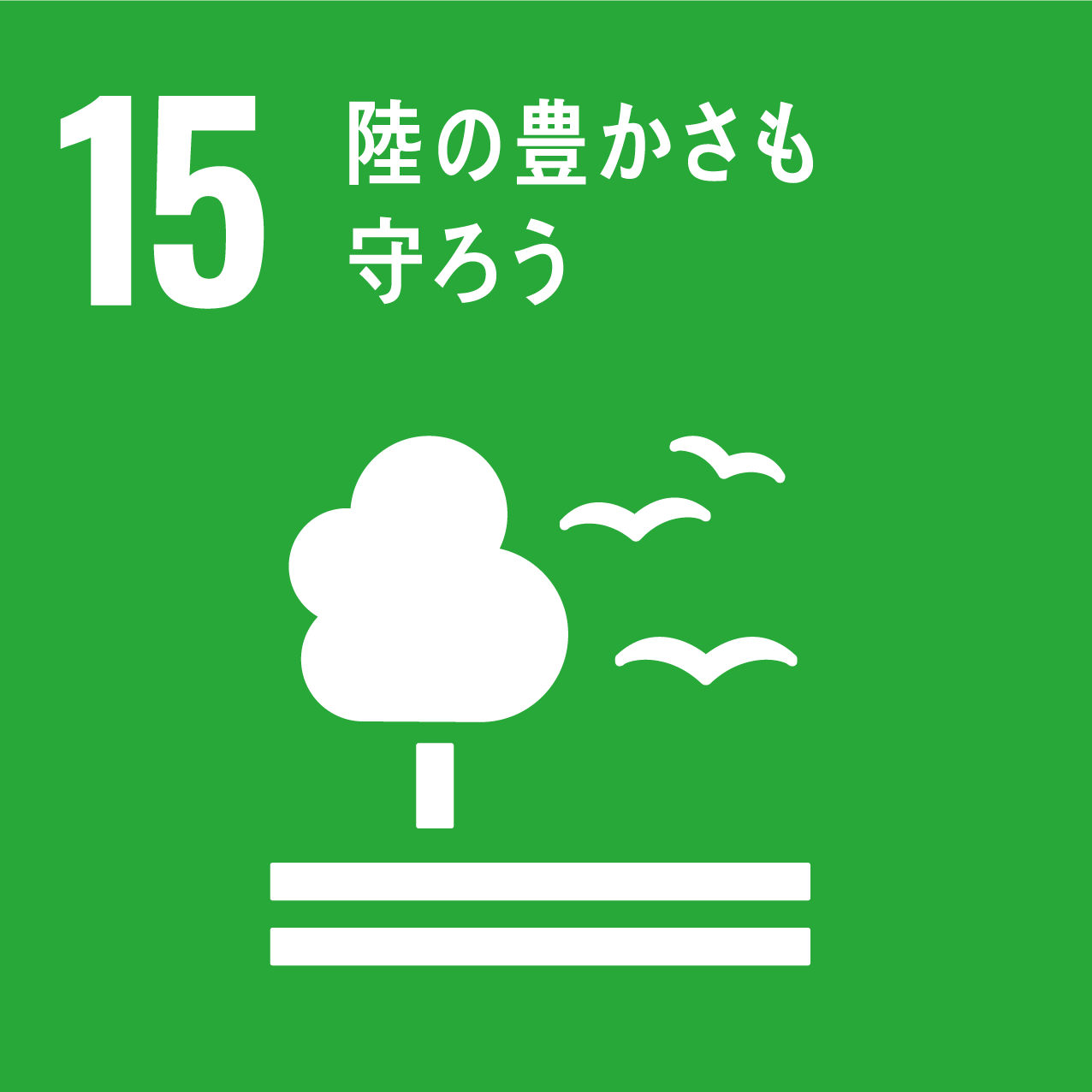 2.Co-existence and Co-prosperity with business partners
Based on the mind of altruism, we will make a business for the customer, the supplier, the subcontractor, and company member.
We value human relationship through thick and thin, and make synergy using each strengthen of business partners.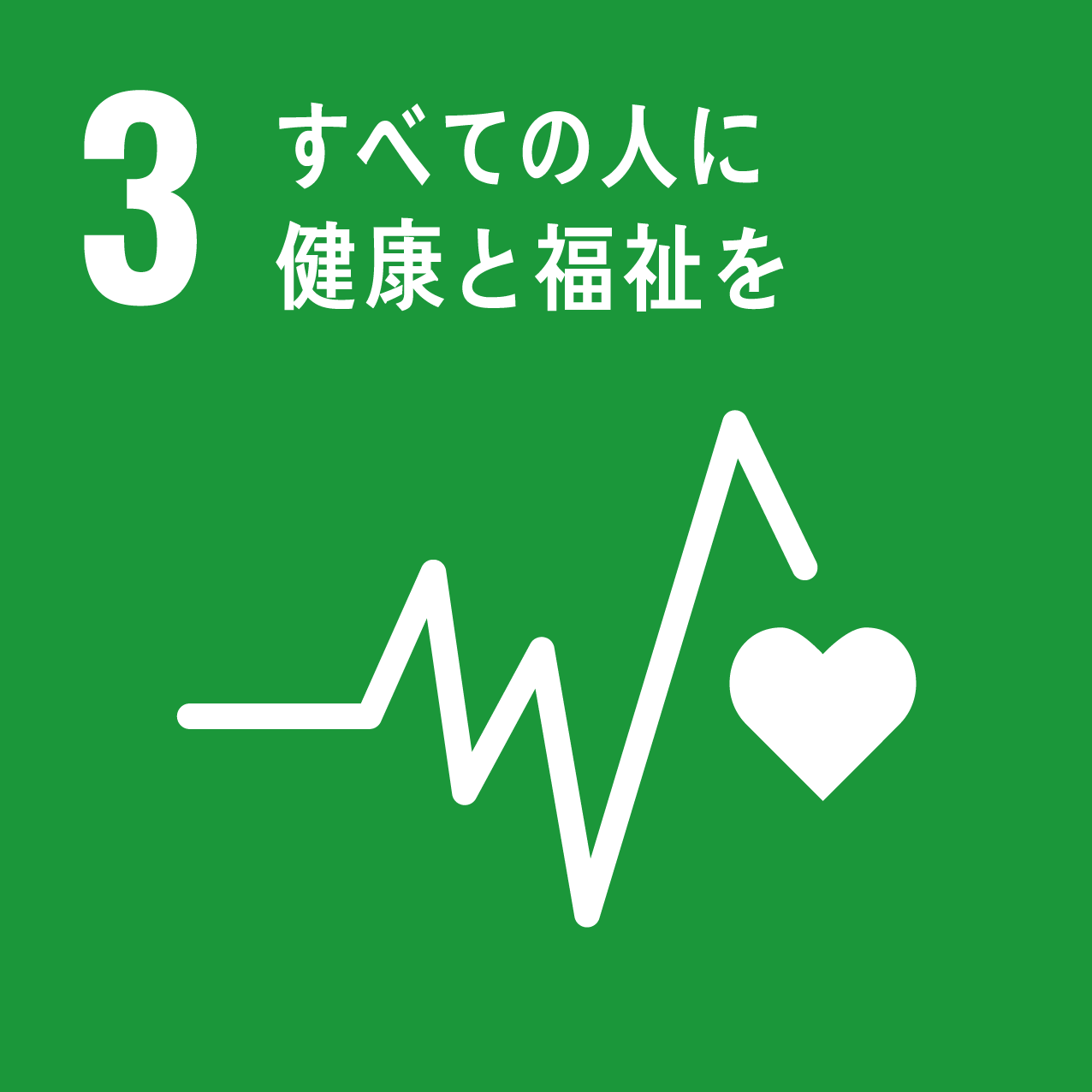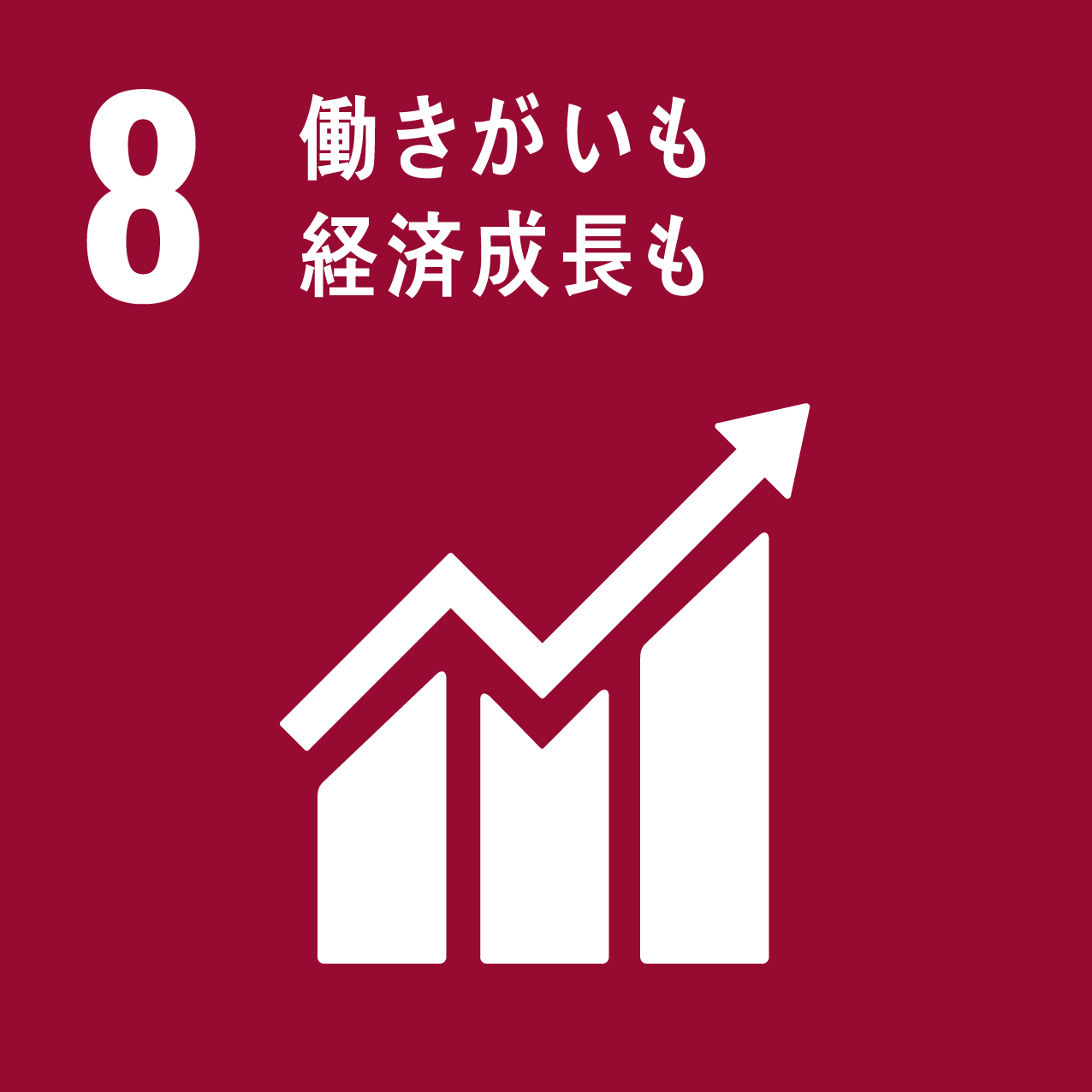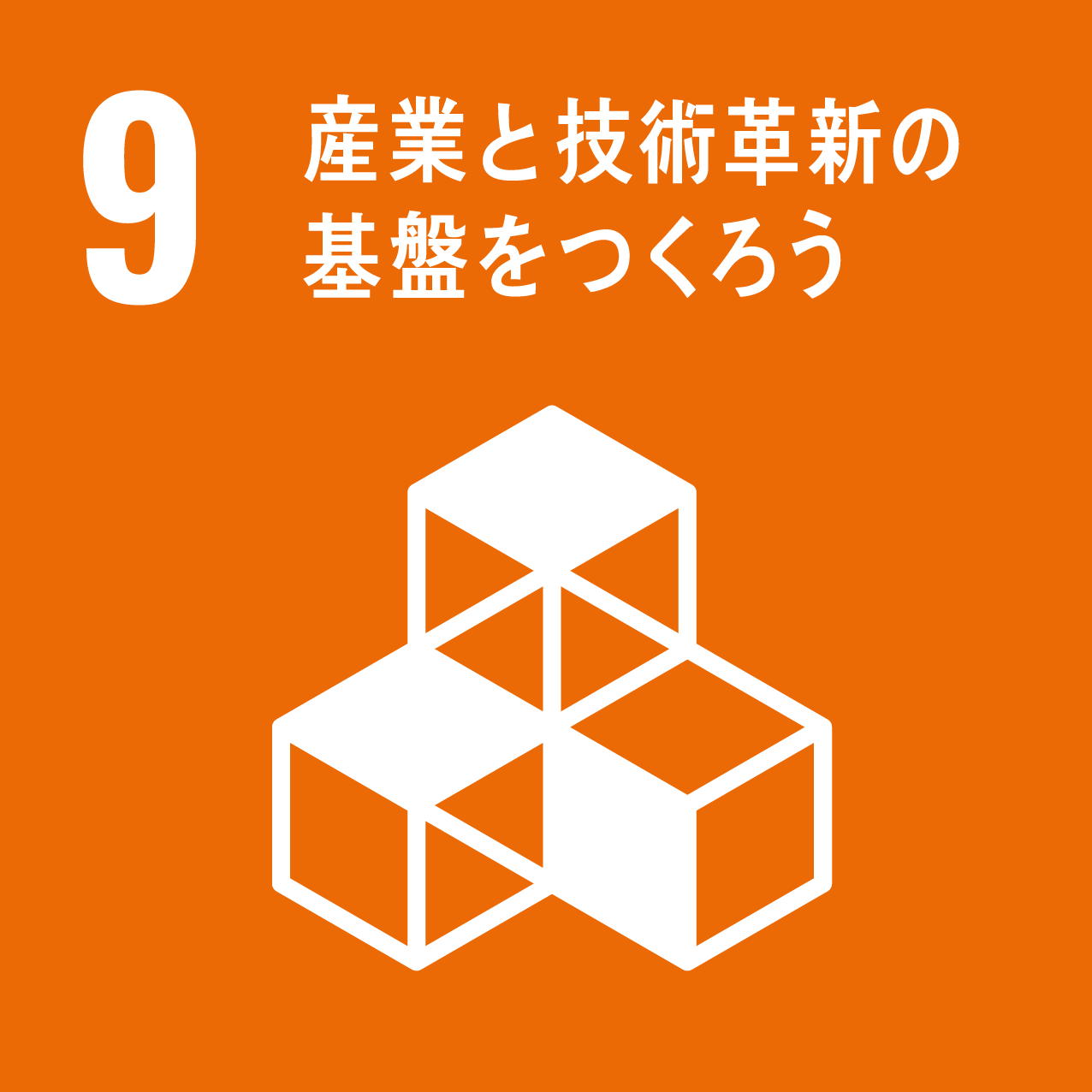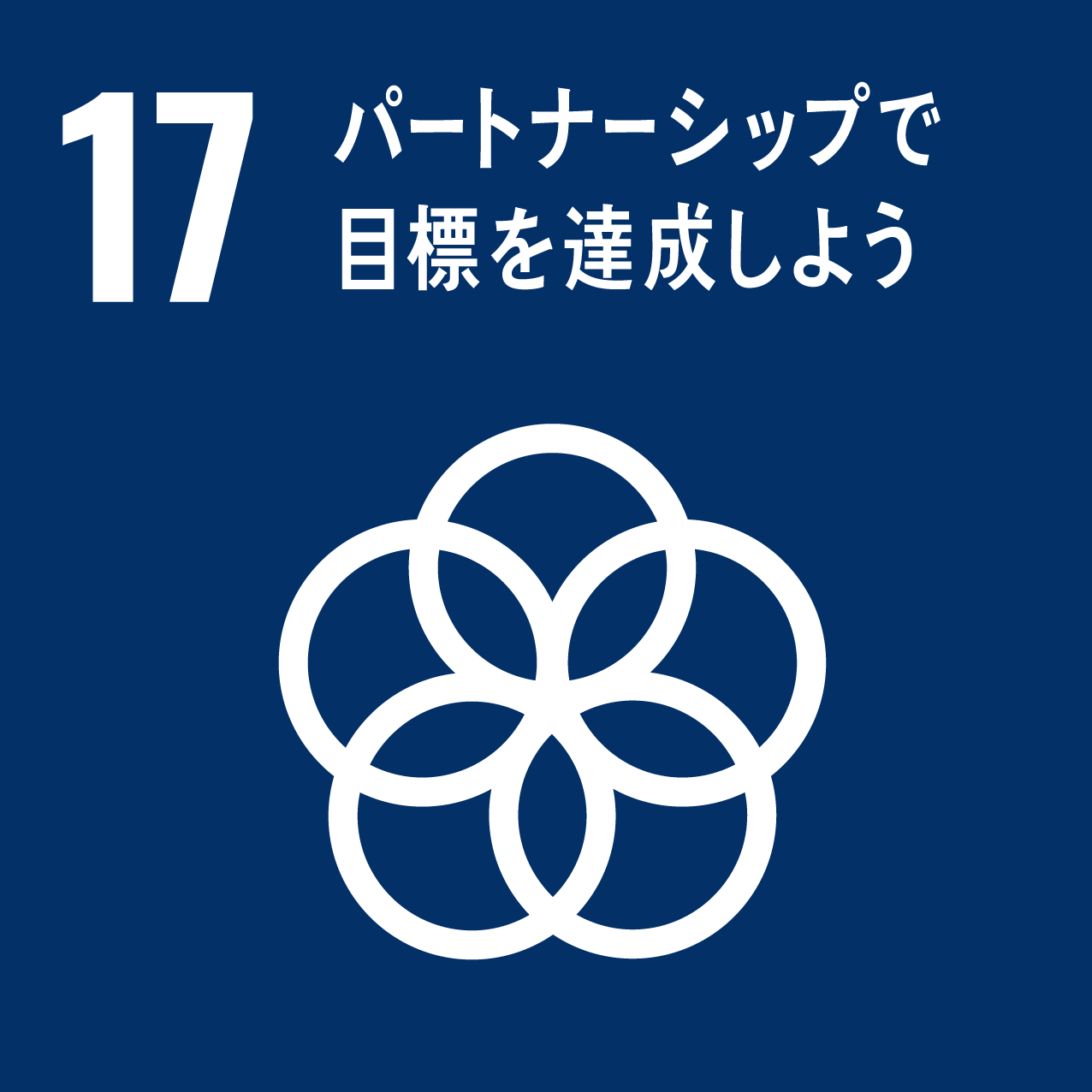 3.Fair play
Keeping compliance, and Conducting accountability with disclosure in a proactive manner.
We will conduct fair play of business continuously.
We strive to make sustainable development with social credit.